Heck,as long as I'm postin' pics....
Last year we went on a road trip vacation & I'd always wanted to see Monument Valley (you seen it in a gazillion movies),it's really not that far away.I lucked out again & there was a storm that afternoon so I got these: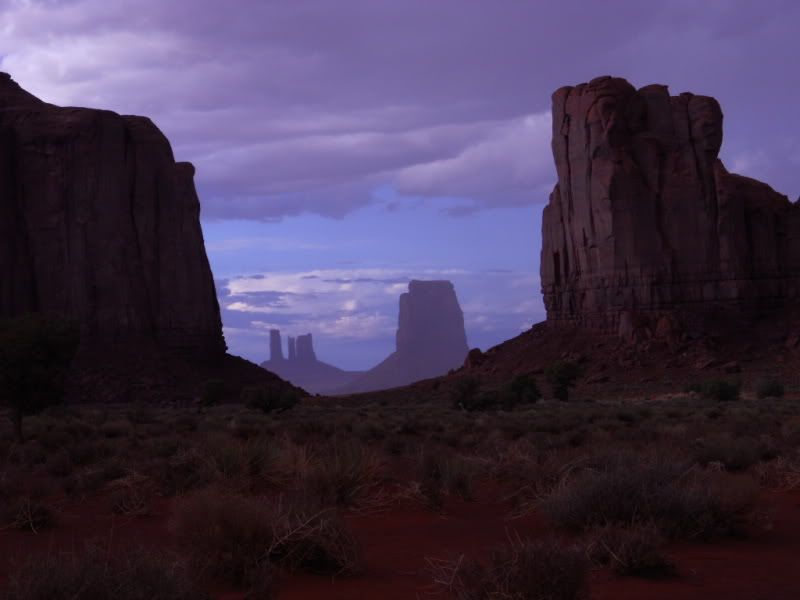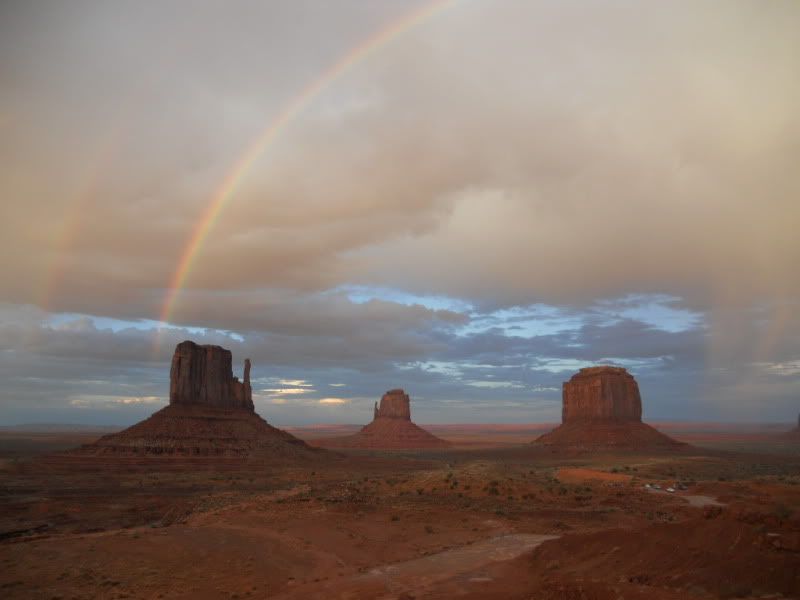 Funny side story to the pics,here,I'll let this guy tell his side

The only problem left, was for "the talent" to nail his lines before the whole thing faded into darkness. I got about halfway through my script when a ton of people, started descending on our position, shooting photos, talking in Chinese and waving their arms right in my line of sight. I finally broke down and laughed when a guy pulled his car right up to our position, jumped out and said loudly, "I knew it was you!"



That broke the tension, and I was able to do my 45 second script without a glitch, then, as the double- rainbow started to fade, I did a Bobcast for our website where I started another script, but broke off and walked around the camera and introduced all of the people who had gathered around us. We had people from Italy, China, Holland and Kingman, Arizona (that would be me).
That guy was me

I'm an Old West aficionado & knew who Bob Boze Bell was & a couple of days later when we got to a hotel (we'd been camping) I went to his site & apologized for disrupting their film shoot,he was most gracious & said he'd told the story around the office & I was now a legend among the magazine staff!

I asked him if my wife could take a pic of us & being the true gentleman he is,petted our dog & said "Sure!"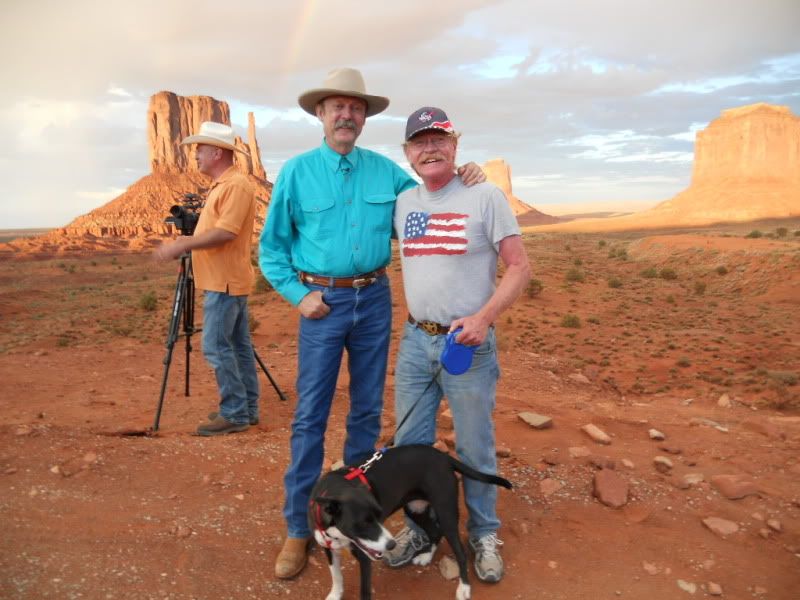 He offered me great deal on a subscription to True West magazine & of course I took him up on the offer.I have a standing invitation to drop by & visit them anytime.