Hay all, I have a new game to play A retro-themed side scrolling beat-em-up, based on the classic novel 'Watchmen'.
You may have noticed all the attention the film is getting prior to its release on March the 6th.
If you have not read the graphic novel, it is famous for its rich layering of stories and this game is a reflection of the style.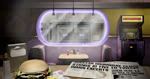 http://www.gamershood.com/flashgames/7474
Here is the link to the .swf file:*
http://viral.s3.amazonaws.com/watchmen/game/main.swf
and here are two links to some images you can use if you like, you are also welcome to make your own.
http://i237.photobucket.com/albums/f...chmen-Game.jpg
http://i237.photobucket.com/albums/f...creenshot1.jpg
And here is the embed code:*
<object width="1024" height="590">
<param name="movie" value="http://viral.s3.amazonaws.com/watchmen/game/main.swf" />
<embed src="http://viral.s3.amazonaws.com/watchmen/game/main.swf" type="application/x-shockwave-flash" width="1024" height="590"></embed>
</object>
Title: Watchmen - Minutemen Arcade
Dimensions: W1024 x H590
The controls:
Right Cursor Key = Walk Right
Left Cursor Key = Walk Left
C= Punch
V = Kick
Space = Jump
Play and share away