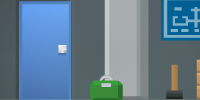 Another Apartment Escape Series is finally release! this time you are trap in a renovations floor with other peoples. Just remember, you are not alone..

NEW UPDATE: Fix unsolvable puzzle
Apartment floor 97
Please use spoilers for hints and walkthroughs:
[spoiler=Title Here]Enter text here...[/spoiler]
Please do not post a video walkthrough for 7 days.