A couple of weeks ago my wife & I went to El Paso,not for fun,we were there to attend a memorial service (who goes to El Paso for fun?) & on the way back I did something I've been wanting to do,see the spaceport that Richard Branson is building in the New Mexico desert.
Unfortunately we weren't allowed to get any closer than the guard shack,a couple of miles away,but I got these pics: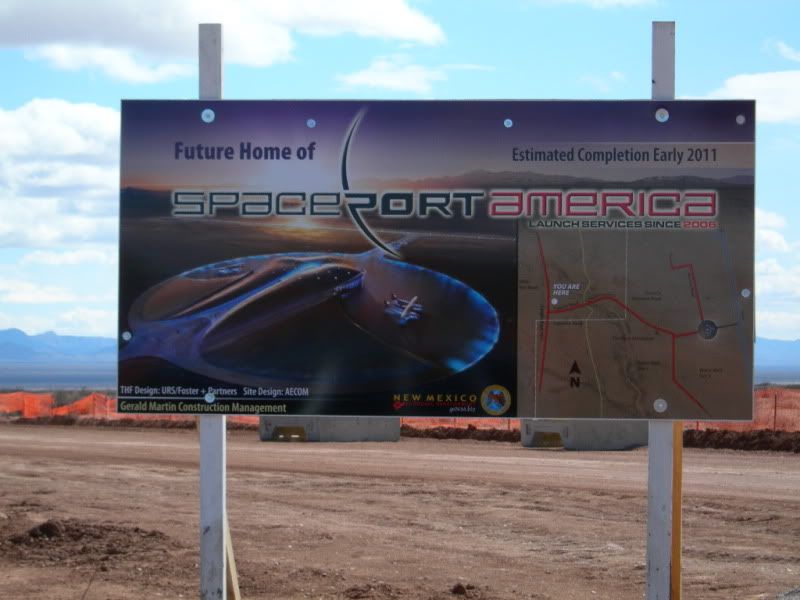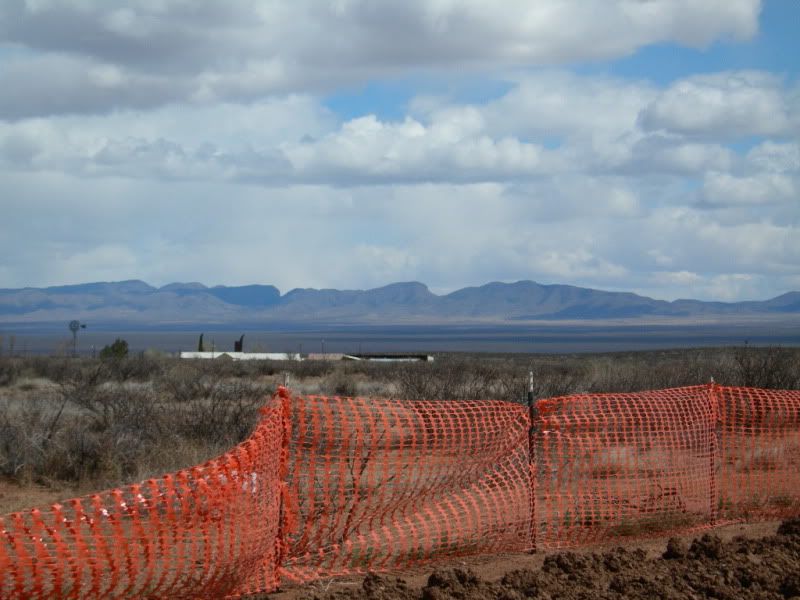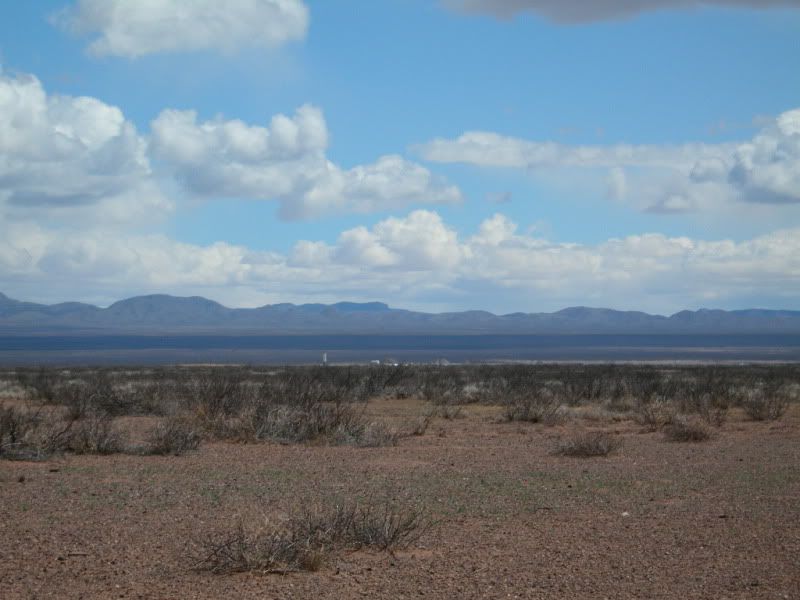 As you can see,it's in the middle of freakin' nowhere

,25 miles down a dirt road on the east side of I-25.Directly east is White Sands Missile Range,famous of course for
Trinity Site
,where the first atomic bomb was tested,I've been there too,but sadly none of the pics I took turned out (only had a cheap 35mm at the time),we'll have to go back sometime.